UR29
UR29
Articulating Aerial Lift · Working Height 32.8 Ft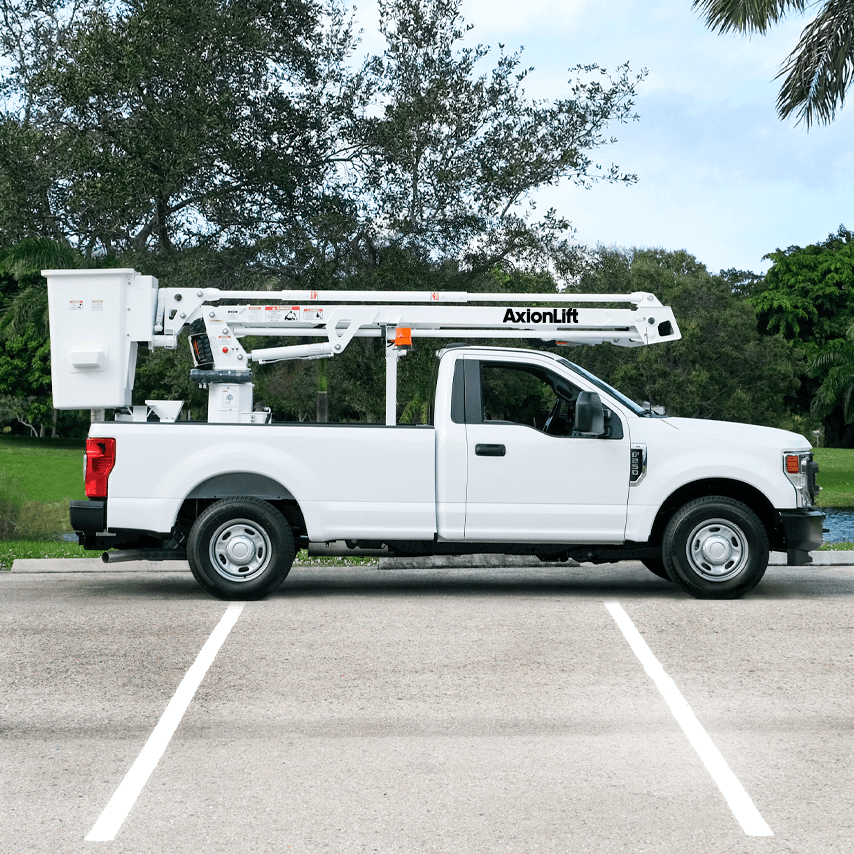 UR29
UR29
Articulating Aerial Lift · Working Height 32.8 Ft
The UR29 a Side-By-Side Articulated Aerial Lift that achieves a working height of 32.8 ft and a maximum horizontal reach of 14.1 ft. This Aerial Lift stands out for being compact and lightweight (1740 lb.) making it possible to mount on light pick-up´s. The UR29 is a great equipment to work in difficult access places with a smaller investment compared to other manufacturers. Although this Aerial Lift has been optimized to be mounted on light pick-ups, it maintains the possibility of including some important options, such as hydraulic tilt and electrical insulation 46 kV (Category C).
The UR29 is the first Aerial Lift to consider when you want to improve productivity at working heights up to 32.8 ft. m. Unbeatable when you compare to other means of elevation.
DOWNLOAD BROCHURE
Accuracy
Slewing drive rotation provides a more precise movement, minimize service and oscillation of the platform.
Agile & Inexpensive
Thanks to its low weight (1740 lb.), this Aerial Lift can be mounted on small pick-ups, achieving extremely agile and inexpensive utility-trucks.
Lower travel height, max stability
Due to its Side-By-Side configuration, this Aerial Lift has a travel height of only 8.2 ft, lowering its center of gravity and gaining stability.
Different Power Drives Available
Chose the most suitable power drive according your needs (gasoline or battery pack)
Live-Lines Working (Hotlines Maintenance)
Insulated 46 kV Cat. C according ANSI SIA A92.2
Safety First
Increase the level of safety adding a platform tilt and/or Electric Emergency Pump
Emergency stop valves at the upper and lower control stations
Single End-Mounted Platform
Lower Controls with override to the platform
Device Against Accidental Operation at the Platform – Safe Control System –
Hydraulic Oil level and thermometer
Diagnostic pressure test coupling
Self-lubricating bushings
Hydraulic hoses fully embedded inside boom
Holding Valves integrated in hydraulic cylinders
Electrical Insulation 46 kV. Cat. C
Bottom & Lips liner protectors
Vinyl platform and insert covers
Mounting brackets & stationary set-ups
Automatic Platform Levelling System
Gasoline Engine with Electric Starter